How Key Fobs Work?
Keys fobs are small electronic devices that have the ability to lock and unlock certain doors. They emit a numbered access code that is assigned to match a particular door or set of doors in your building. Interested in knowing how key fobs work? Check it out here!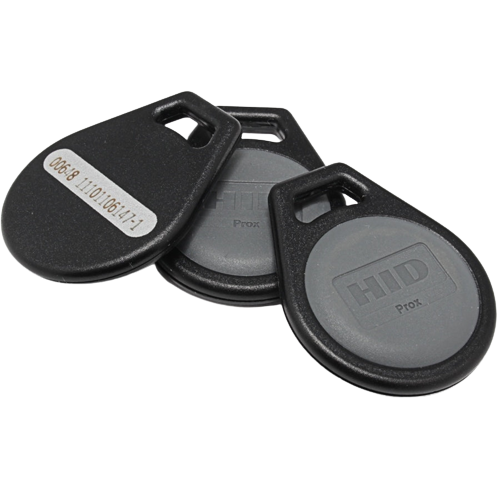 How fobs works in 3 easy steps
Key Fobs work through RFID (Radio-Identification Frequency)
Key Fobs use the RFID technology to communicate with the door reader
If the RFID information matches both sides, the door will lock/unlock
Features
Advantages Of Having A Key Fob
A Key Fob Provides You With Extra Security
One of the biggest benefits of having a Key Fob
is that it provides an additional layer of security!
Key Fobs Are Really Easy to Use!
Key Fobs are extremely easy to use! Simply place your key fob to the RFID reader and the door will open!
You Can Program the Same Key Fob to Access Different Areas
Key Fobs can be programmed to match more than one door, so you can use the same Key Fob to access different areas of your building!
how we copy fobs at minutefob
The Fob Copying process
We Read Your Key Fob
Developed with top technology, we get the most accurate reading of 85+ fob types.
We Write Its Information Into a New Fob
We decode your fob and wirte its information into a brand new fob.
We Triple Check the Reading
we make sure you walk out with a spare fob with perfect functionality.
F.A.Q.
Frequently Asked Questions
What is a Key Fob?
It's the plastic round, oval, or button remote object that comes with your condo /
apartment fob and key
to get into the main entrance, elevator, and garage doors.
If I say I lost my fob, can my condo make me an extra one for free?
Typically what will happen is that they would deactivate your lost fob and then make you another one after the deposit of upwards of $300 has been kept as that was the collateral.
Why should I copy my fob with MiniFob?
Fob Copy is similar to key cutting but replacing a lost fob can cost up to $400 in condo management fees depending on the type of fob and security.  By copying your fob in advance with us you could be saving hundrets of dollars! 
What frequency do key fobs use?
They most commonly use a frequency of
315MHz in the the U.S. and Japan
What types of fobs do you support?
We offer more than 40 types of key fobs and remote copying. All compatiable fobs can be found here.
How long does the service take?
5 minutes, or up to 15 minutes if your fob is a more encrypted one, on an average basis.
Will a magnet erase the information on my fob?
Magnets are almost never a problem in this instance. While magnetic fields can influence electronic data, you would need a really powerful magnet to interfere with the RFID of your key fob. Luckily this powerful magnets are not generally present in public. 
Is the new fob guaranteed to work?
Yes! 100%! Money-back guaranteed otherwise.
How to replace a key fob?
If you need to replace a key fob just
contact us
! We'll be happy to help
Where are you located?
You can find us in hardware stores, convenience stores, and key cutting shops in your area. Check our store locator with your location to check where your nearest MiniFob Kiosk is!
24/7 Award Winning Support
We are always striving to ensure the key fobs are cloned seamlessly with top customer satisfaction!
30 Day Warranty Included
100% Money-back guaranteed if the fob does not work. Fob must be
in resale condition (like new).
More Questions?
Please come by and ask us any questions you may have on how key fobs work. We'll be more than happy to answer any of your questions and help you see that getting a new fob copied externally is a move worth considering!