Did you know we cut keys too?
Get a Metal Key Copied, Fast!
Some of our partners who work with us see the value from copying key fobs, as well as cutting keys.
About 50% or more of our current partners cut keys along with fobs and can help you solve your access needs by visiting their home partner stores. Get a copy with a guarantee they work, all within a few minutes (roughly should take 5 to 10 minutes to get the job done).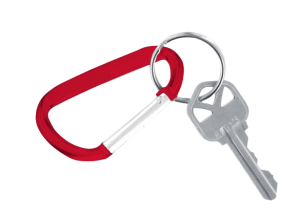 Become our partner locksmith / key cutting shop and expand your product line / services. Offer your very own key fob copying service at your location to complement standard key cutting.
Partners who cut keys:
Affordable Lock (Markham Toronto area)

Royal Variety (Ottawa)

Convenience Canada (Downtown Toronto West Queen West / Liberty Village)

 Queens Quay Convenience (Downtown Toronto, Bathurst Quay)

Spring Garden Convenience (North York Toronto)

Professional Shoe Repair (Richmond Hill Toronto)
New York Hardware & Locksmith (New York Manhattan, USA)
Beehive Shoe Works (Chicago, USA)
Central Lock & Safe (Washington DC, USA)
Mitchell's Lock & Safe (Philadelphia, USA)
Here's an idea of some keys we copy
List of some keys we copy
Check out some of the keys in a gallery format below. 
Some of the popular keys we copy are:
SC1

SC4

KW1

WR5

WR3

WR4

C0106

XC

LA

RB

RA

LB
Check out our store locator to check with this list on which stores copy keys!
"The services were great and extremely fast! No problems with the fobs it all works great."
"Top notch service from the staff here. The entire process was seamless from beginning to end. Prices are reasonable, process was very fast, and very convenient. Highly recommended!."
"Excellent service. The guys here we're very helpful in getting my fobs made fast. Definitely recommending this place to my friends."
North York Location
120 Harrison Garden Blvd North York
Downtown Vancouver
Vancouver based key fob and remote copying service in BC
Got a question about which keys we copy, where we are located, and more?